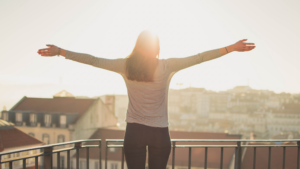 Man is a social animal and every time he wakes up with the thought of becoming the best version of
himself. He wants love, compassion, empathy, self-motivated goals to drive through. Alas! There
comes a time where he has lost the motivation to move forward.
This is where our wellness or life coach comes into the picture. Both life and Wellness Coaches have the same
skill sets to coach anybody about anything.
A life coach is someone who counsels an individual and helps them find actionable ways to navigate
life decisions. He works on the unique skills of his client and sets a track for decision-making skills.
They are best defined to be your lifesaver during trying times and I am sure all of us would have
definitely needed it once.
Wellness Coaches are Specialists. They have additional skills, knowledge of
nutrition, exercise, spiritualism.
Let's get deeper to know why they will become an integral part of
coming times. We know that in India mental illness is often followed by denial and hesitation to seek
help. According to WHO, 56 million Indians suffer from depression and another 38 million suffer
from anxiety disorders. The bell is ringing and life coaches are taking the command.
Life is too short to cringe at small things. we tend to become passive at times owing to fast pace
lifestyle, competitiveness, restlessness, etc.
Don't hesitate to seek the help of professionals. Life coach plays with your physical and emotional state of mind.
They shoot up all the possible questionnaires. Try to answer them as they are very well versed in upgrading your thought process.
Don't make your recovery process alone as they are your friend. Sit with them and discuss your life
goals.
A life coach encourages and counsels clients on a range of professional and personal issues.
From the first meeting, you will learn to clarify your vision and strategize your viewpoint. Imagine
you are in a job you hate and don't see future prospects for it. In this scenario, a coach helps you
discover the industry which is suitable for you and also helps you flourish in the process. He will
develop a course of action for the given switch. The only thing you need is some encouragement and
push to achieve victory. They may not give you only advice but facilitate solutions to aid your
problem. The best thing about them is they are not judgemental." Life coaching focuses on what's
happening right now, what a person wants next, and how that gap can be bridged," explains
certified coach Jane Scudder and founder of leadership development firm The New Exec.
Now, let's suppose we talk about mental stress and how to deal with this ideal dilemma.
Brace yourself for it as this is where your wellness coach comes into the picture. They act as a therapist by
providing necessary guidance about your body, mind. They have different techniques in dealing with
your situation. They tend to become a large part of your life as they are contemplating changing
your lifestyle. They give you necessary guidance about nutrition and why is it important for a healthy
mind. We all know very well a healthy body is a gateway to a healthy mind. Through fostering a
positive mindset around health and well-being, wellness coaches empower and motivate their
clients to become their own experts. These wellness coaches can be nutritionists, dietitians, or
personal trainers. Depending on their specialization or certification different wellness coaches will
take different approaches so it is important for one to figure out the best for them. Some places
where they might be employed are Hospitals, Schools, Fitness centers, or health clubs.
Last but not least, our positive mindset can only sail us through fast pace lifestyle. let us bridge the
gap between then and now. Ask yourself if you are in deliberate need of any of the coaches now.
Get in touch with them and bring about the necessary changes in your life. I am sure at the end of
the day everything will be worth the effort.
If you want a free demo session, Fill the form below.
our expert will call you and assist you in the best way.